OVERVIEW
EMERGE! is an art festival presented by Hannan Center and open to emerging artists 60 years and older who meet the qualifications listed below. The festival centers around a competition where artists are asked to submit up to two pieces of their best work to be judged and juried by a committee of prominent art professionals and also by a public vote of the community. Winners will be announced during a day of arts-focused activities happening at the Hannan Center and throughout the Midtown community during the Detroit Month of Design.
All media types accepted
There is no charge for entry
Jurors will narrow the submissions down to the top 25
Top 25 will be on display at the Kayrod Gallery and online for public voting Aug 2, 2019 to Sept 6, 2019
Jurors will select a First, Second and Third Place entry
Public vote will pick the People's Choice award
Awards will be announced on September 7th, 2019 at the EMERGE! Art Festival
ELIGIBILITY
Entrants must be 60 years of age or older to be eligible for consideration
Must be an emerging artist. If any of the following characteristics apply to you, you may be an emerging artist.

Exploring a new art form or direction in your work
Have never had a solo exhibition
Are new to art as a career or an "encore career"
Are a lifelong hobbyist who has never/rarely exhibited

Tell us why you are an

emerging

artist in 150 words or less.
APPLICATION
Show us your best work – no more than two pieces
Submit high quality jpeg photos
Submission deadline is Friday, June 14, 2019 by 11:59 p.m.
Tell us why you are an emerging artist in 150 words or less
IMPORTANT DATES
Application submission deadline – Friday, June 14, 2019 by 11:59pm
Art intake days for Top 25 – July 22 to July 26, 2019
Public vote date – August 2 to September 6, 2019
General art intake of others asked to display work during festival – August 5 to August 8, 2019
Emerge! Art Festival – September 7, 2019
QUESTIONS
Please contact Richard Reeves, Director of Arts and Culture, at rreeves@hannan.org or 313.833.1300 ext. 25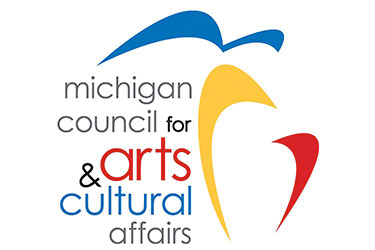 This activity is supported in part by the Michigan Council for Arts and Cultural Affairs